Sex Kittens vs. Sexy Sophisticates
Lola Monroe or Angelina Jolie? CoCo (Ice-T's wife) or Kerry Washington? Every man would agree that all of these women are absolutely hot and exude sensuality out of their pores. The question that most of us are wondering is which type of woman do men really prefer: The Sexy Sophisticate or The Sex Kitten?
Men send us mixed signals all the time. They say that they want a respectable, classy girl but yet they go crazy for the chic with double D's in a thigh-high skirt. I don't know about you, but I'm a tad bit confused and sort of misguided by these mixed signals, which is primarily to blame on society's double standard when it comes to female sexuality.
Think about the confusion of the male mind, men read Maxim magazine (certainly not for the enlightening articles) and they immediately become fixated on the television the moment a sexy girl starts shaking her derrière across the screen, but then say that they want a "wholesome" classy girl. This is insane!
Well, I talked to around twenty-five cute guys between the ages of 22 – 36, to get the real scoop on their fantasy woman. So, let's get into the minds of some very handsome and sexy men to find out about what men really think about sex kittens, and which type of woman they honestly do prefer.
Also, we ask the big question about why men cheat on their ladies with sex kittens.
What Type of Women Do Up-and-Coming Professionals Prefer
Reggie, Michael, Jason, Malik, Mitchell
Basically, our suit-and-tie guys prefer more of the sophisticated sex appeal from women such as Ivanka Trump, Kerry Washington, and Lucy Lui. Having the perfect mix of beauty, charm, and confidence, these classy ladies are definitely the cat's meow to the young professionals.
I also noticed our hot shots were mostly concerned with setting the right image to match their lifestyles - from their tailored clothes, chic apartments, luxury cars, and you got it – perfect women. They are looking for a woman who will fit into their social circle, hold interesting conversations at business dinners, and make an impression with the family, but a woman who is also capable of making their friends envious with her understated sex appeal. Less is more in this circle.
But, that didn't stop these imaged obsessed professionals from having their fair share of indecent affairs with naughty sex kittens, however there was a deep line drawn in the sand.
Reggie admitted to cheating on his fiance with a sex kitten, "I was away on a business trip, Chicago, and I met the sexiest woman standing outside of the hotel lobby." He leaned in with a smile, more like a grimace if you asked me, as he continued with his ex-rated tales of a freak, "The moment I saw her legs in that short dress, I wanted them wrapped around me. Just by looking at her, I knew I was going to have wild sex, and we did... all night! I wanted to try new things with her, the same things my fiance was never willing to try with me. We kept the long distance relationship going for about eight months until she wanted more than I was willing to give her."
This is the part that puzzles me. Why doesn't he call off his engagement and be with the women who satisfies him the most in the bedroom? With the craziest look of disgust he said, "Absolutely not! My fiance is perfect. My family loves her, we have the same friends, went to the same school… no way! The other woman just isn't the right fit for me and my life." I bet he wasn't looking so disgusted when he was sneaking out of hotel rooms at five a.m.
Jason admitted, "I would go out with a sex kitten because it's hard for any man to resist a woman who exudes sex appeal, but I wouldn't feel comfortable taking her around my colleagues if her breasts are spilling out of her dress. But, if I sense that there's more to her, I might take her shopping for more appropriate clothes."
When asked which type of women they would work harder to impress, Mitchell answered, "I will always want to bring my "A" game to impress a sophisticated women because she's worth it. The sex kitten, not so much because I know I don't have to." Is Mitchell making a quick judgement about the woman with her ass hanging out, or does he have a valid point?
The bottom line if you are looking to land a sexy professional is to be a sexy sophisticate in public and a sex kitten in private.
Sexy style tip: Sex up only one part of your body and play down the rest. You want to keep things heated without putting it all on display. These guys are the ambitious types, and they value a woman who gives a good chase.
* Kerry Washington and Ivanka Trump were top picks as they found these women extremely sexy with a touch of class.
Ivanka Trump and Kerry Washington looking absolutely stunning
What Type of Women Do Playboys and Party Guys Prefer
James, Orlando, Taylor, J.J., and Guy
Should I even answer the question of which type of woman these guys prefer? The sex kitten, of course. The party guys would happily date any of the Rock of Love rejects or hip hop video vixen. Their motto should be: The bigger the breasts, the tighter the dress, the better the world will be.
When asked why do they prefer sex kittens, Orlando made a great point. He said, "I have dated a more conservative woman, but when it comes to down to sexiness, the sex kitten wins hands down. When I'm with a girl, I want to be with someone I might actually fantasize about when I'm alone."
The fantasy aspect is understandable, but aren't you sensing a sense of insecurity and the need for attention from these guys? Checkout what Orlando said, "I'm proud to have the hottest, sexiest girl in the room on my arm. Men want to be with her and women are jealous of her. It's a major ego boost." My point proven. There's nothing wrong with wanting to boost your man's confidence, but it becomes a problem when that is all that he wants you for.
Sex kitten of the moment Courtney Stodden
What is interesting is that these untamed hotties are focused on having a wild time with as many women as possible, but wanted to settle down with a "less provocative" woman when they are done with their partying ways.
Some of these bad boys even have a "nice girl" or two reserved for whenever they need them for special events. For instance J.J. called on his nice girl when he needed a date to his sister's wedding. So sex kittens are good enough to party with, but not to take to family functions?
Sexy style tip:
In order for a gal to tame a wild guy she has to be able to play both sides. Let him see you as sex kitten but also bring out your sexy sophisticated side. Turn him on but let him see you as a possible mate, more than just arm candy.
What Type of Women Do Mama's Boys Prefer
Mathis, Corey, Sean, Brian, Chris
The mama's boys set an impossible precedent for any woman to live up to. It doesn't matter if is she's a sexy sophisticate or a sex kitten, they want the perfect woman just like their mothers. In the mind of this nutcase, the mama's boy want a woman who resembles his mother, but even after finding her, she still cannot occupy the same pedestal that his mother rules.
This is frustrating for whomever he chooses to date as the cord has not been cut. One way into his heart is, most likely, through his mother. This could also be a lost cause because no woman is good enough for her precious baby, although the baby has body hair and a full set of permanent teeth.
There will always be an emotional power struggle between his mother and girlfriend, but the mother card trumps the girlfriend card in the end. The mama's boy has some serious growing up to do, and his mother's never ending nurturing and intruding is prolonging his development into true manhood. She shouldn't be surprised when he is forty years old and divorced, or worse, still single.
Tyra is the perfect example of a girl's girl. I'm sure she would know how to get in good with the mother of any guy. And, how could any disapproving mother resist Jessica Alba's innocent face?
What Type of Women Do Serial Cheaters Prefer
Frankie, Eric, Jarelle, Steven, Tony
Some of the serial cheaters are actually married and the others have been in long-term relationships for more than two years. As these horn dogs remain true to their title, it doesn't matter if they cheat with a woman as respectable as Tyra Banks or as raunchy as Christina Aguilera during her "dirty" phase. From their point of view, many of them are not getting their sexual desires fulfilled by the women in their lives, so that is the number one reason why they can't keep it in their pants.
Okay, there are three types of cheaters: The ones who are actually unhappy, but afraid to hurt their partners. For this type, it's deciding between following their hearts or completing their obligation to remain loyal. These guys have good hearts, it's just that they also have cowardly hearts. The second type of cheater is the guy who cannot commit because he is afraid of missing out on something. My guess is an STD. The final type of cheater is the accidental cheater. You know the guy, who is typically a good man, but made a stupid mistake because some hot girl showed him a little boob and thigh. Oh, the pressures of manhood.
One common factor is that they all complain that their women are no longer sexy enough. Frankie, married for six years, actually had lingerie catalogs sent to his house, hoping that his wife would get a clue, which she ignored. Steven, who lived with his girlfriend for two years, wanted her to dump the gray sweatpants and throw on a pair of sexy shorts and a tank top to clean the house. Jarelle wanted his girlfriend to dress more like a sex kitten when they go out. He said, "If she did something different like cut her hair, wear sexier dresses, maybe I wouldn't flirt around with other women. I just don't find her sexy anymore."
Something as simple as exercising, wearing makeup, or sliding into lingerie before bed can make a man feel special, and that's all they really want from their partners. The problem is that their women no longer do anything to keep their attention, so they choose to find it elsewhere...and it is certainly not hard for them to find.
Many affairs are accidental. The guy flirts around with a coworker or he runs into a sex kitten he cannot resist. It's not the woman's fault if her man cheats on her, but she certainly can do some things to keep him focused on her.
As I concluded my research into the hearts and minds of men, it confirms my opinion that they truly are oversexed horn dogs, but it also renewed my faith that men can honor other qualities in a woman as well. So, if men really do prefer a more demure woman for a serious relationship, why do they cheat or lust after the sexy eye candy? Why don't they just go for an overly sexy version of Martha Stewart or Katie Couric from the beginning? I'm not going to sit here and over analyze it because it is not that difficult.



Basically there are three things we know for a fact about men:
Men are visual creatures who respond to sex. Ladies, it's a fact, a man will become bored in the bedroom with a prissy, prudish woman.
Men are taught by society to always go for the "good" girl to marry and the "slutty" girl to fool around with.
Men are natural predators who enjoy the cat-and-mouse chase, and once the prey is captured they are usually not as interested.
Therefore, you must fine a happy median to keep your good ol' horn dog interested.
Here's some advice:
If You Are A Sex Kitten:
Add some sophistication to your appearance by toning down your look. If you are truly sexy, you can be sexy while wearing anything.
Nicole Scherzinger does "Sexy Sophisticate" the right way. She's wearing a dress that flatters the shape of her body while showing just enough skin in the right places.
If You Are A Sexy Sophisticate Or More Conservative:
Just add a sprinkle of sex kitten to your appearance. See the helpful reference below...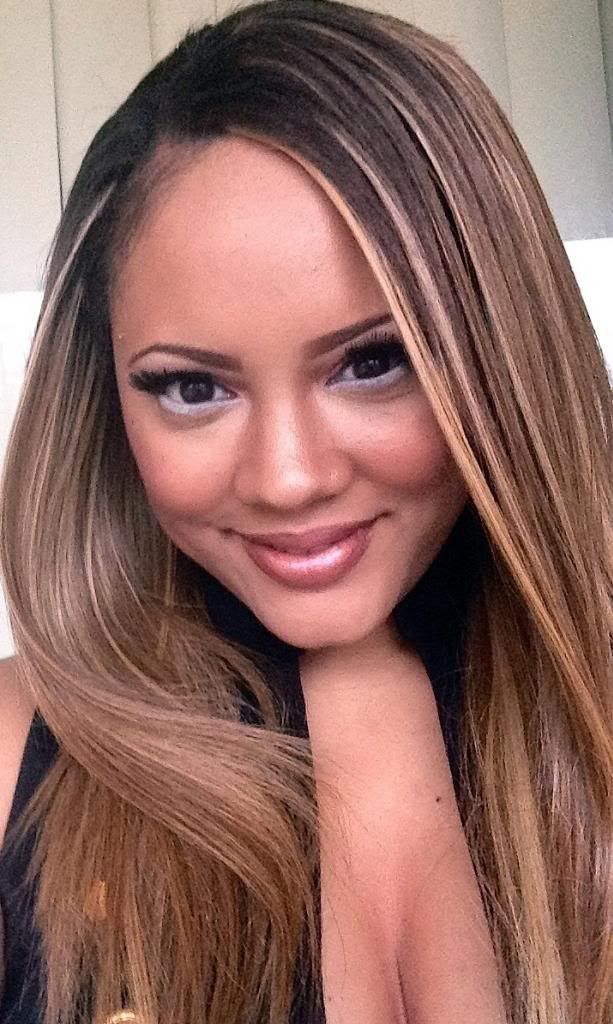 About the author

Tia Shorts is a beautivational speaker, former Miss USA contestant, and author of Let's Go Shopping: A Guide for the Fashionably Challenged. She is passionate about empowering women to feel beautiful, fabulous & confident. Follow Tia and get BEAUTIVATED! Google Plus, Pinterest, Facebook
Here are more posts you should check out:
Give Some Cyber Love... Share This Post With Your Girls :)